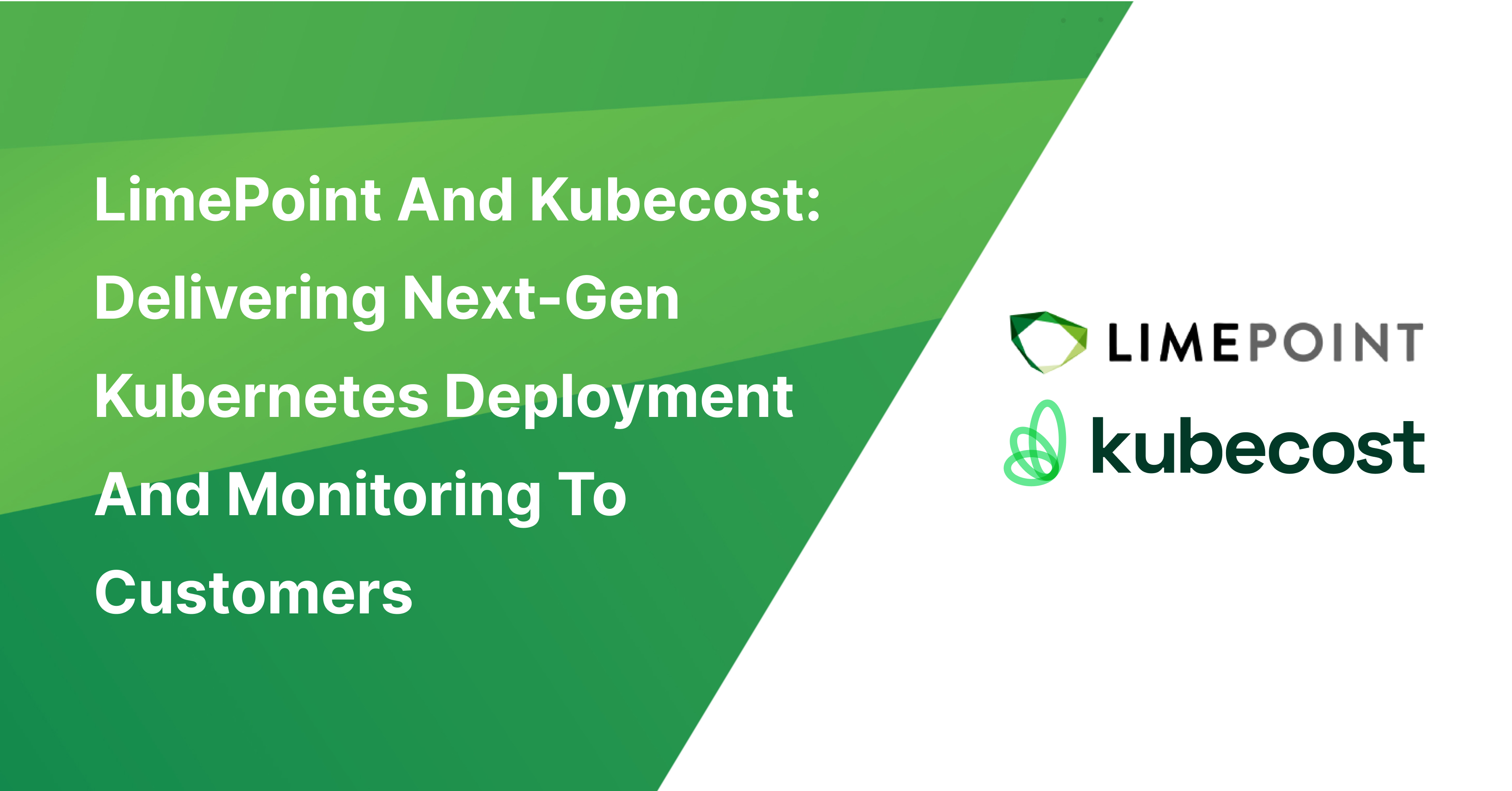 Kubecost is proud to announce a partnership with LimePoint, a leading Australian integration service provider. LimePoint offers a range of products and services that empower enterprises in the cloud economy including Enterprise DevOps, cloud migration, and Kubernetes management.
Kubernetes has come in demand quickly in recent years, with organizations jumping on board at a lightning-fast pace. However, as they implement this technology, they are faced with the challenge of gaining cost visibility for their various operations. Whether it's managing applications, products, or even entire teams, they need to have a clear understanding of the expenses involved. To ensure they can make informed decisions, organizations need a solution to implement chargeback and showback to properly account for Kubernetes costs.
Kubecost technology
Built on Kubecost's core open-source technology, Opencost, Kubecost Enterprise provides real-time cost visibility and insights for teams using Kubernetes. The platform breaks down costs by any Kubernetes concept, including deployment, service, pod label, and more. Additionally, Kubecost enables teams to view costs across multiple clusters in a single view or through a single API endpoint.
Why partner with LimePoint?
LimePoint offers its customers three distinct platform engineering services: Enterprise DevOps, Platform Automation, and Site Reliability Engineering.
1. Enterprise DevOps
LimePoint's DevOps consultants provide automated efficiency to organizations' software stack to deliver pipelines and a continuous release of change across their platforms.
2. Platform automation
Automating platforms ensures continuous deployment and delivery in modern enterprise settings. LimePoint can help organizations automate their infrastructure provisioning, software release, and application deployment.
3. Site reliability engineering
LimePoint's consultants help organizations design their systems to ensure they can tolerate instability and ensure reliability across their cloud platforms.
Statements
The founder of LimePoint, Goran Stankovski, stated:
We are excited to partner with Kubecost. This relationship ensures our customers have the combined power of the market leading Kubernetes monitoring and DevOps platforms. Together, LimePoint customers will see immediate and actionable cost saving recommendations. "We are honored to partner with LimePoint. The alignment of our Kubernetes monitoring and cost optimization platform, plus LimePoint's engineering services provides a strong solution for customers in the APAC region" said Morgan Davies, Sr. Partner Manager for Kubecost.
If you would like to learn more about Limepoint's Kubernetes services, please contact LimePoint at info@limepoint.com. or visit the LimePoint website at https://www.LimePoint.com.