Where there is Kubernetes, there is Kubecost: we can't wait to reunite (or meet for the first time!) with thousands of users and future users in Los Angeles from October 13–15, 2021 for KubeCon + CloudNativeCon North America 2021: CNCF's flagship conference.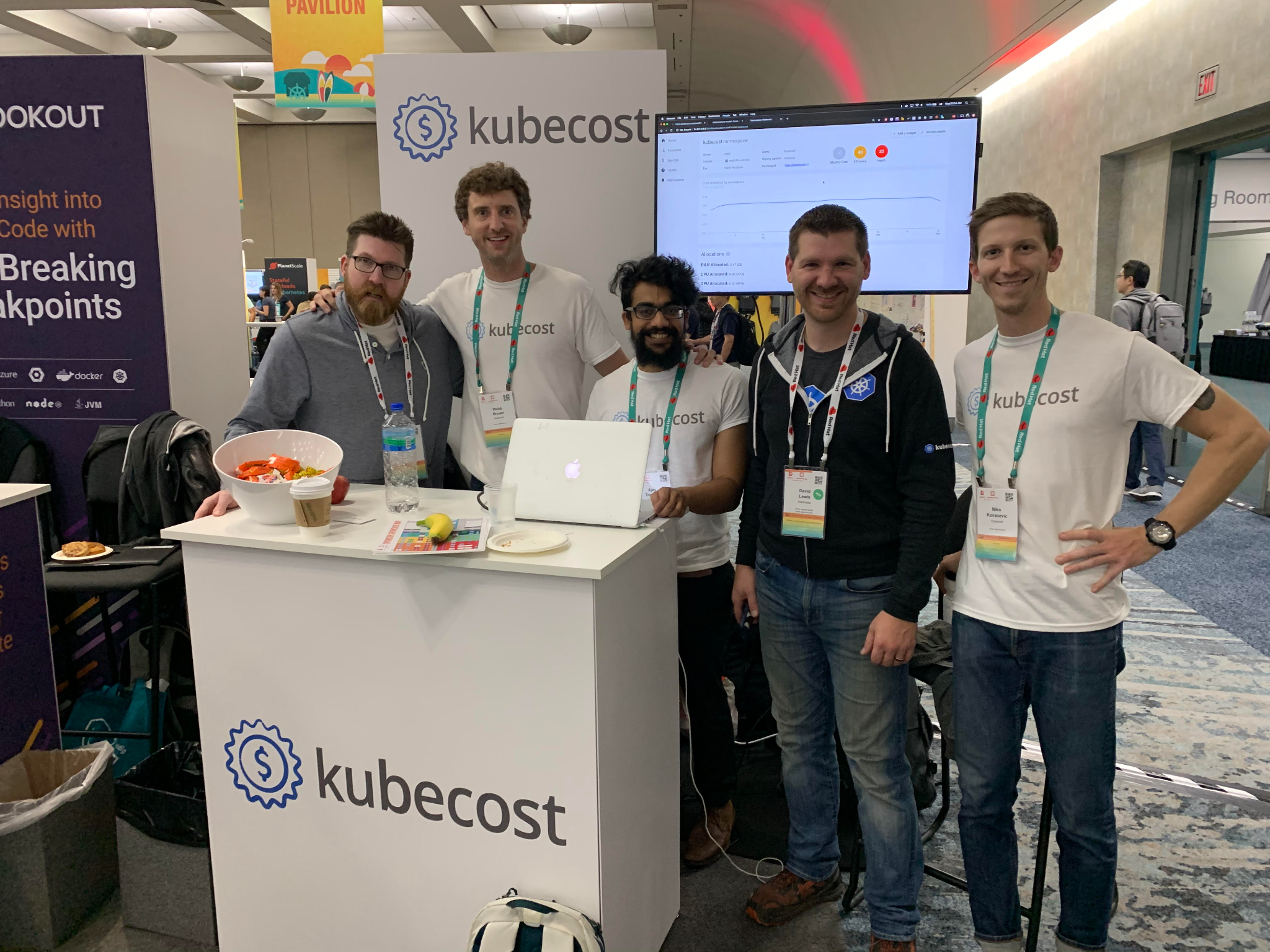 It's hard to imagine that two years ago, our then-tiny team was meeting for the first time at the last in-person KubeCon + CloudNativeCon in 2019, building features in real-time at our minimalist booth and extolling the virtues of Kubernetes cost monitoring to hundreds of engineers. What a difference two years makes: Kubecost is proud to be a Gold sponsor of KubeCon + CloudNativeCon this year, and we're bringing a team of 15 of our best and brightest, eager to talk all things Kubernetes, answer your most challenging product questions, and tell you more about our company and products.
We're looking forward to meeting all of you at our booth (G9, to be precise)—and of course, we'll have plenty of swag and lots of surprises in store!
Demo exclusive soon-to-be-released features
We've got a lot to show off, from our core open-source cost monitoring, management, and savings tools, to exclusive previews of cutting-edge technology coming in future versions of Kubecost, like:
One-click automated implementation of spot (preemptible) nodes

Reserved instance recommendations

GPU usage monitoring and cost efficiency

Assets in kubectl cost

Improved alerts UI

See you at Booth G9 (or online!)
If you'd like to schedule a more personal meeting with someone from our team, you can book a meeting here!
This will be a mixed virtual and face-to-face event—can't make it to LA? Join us in our virtual booth, in our dedicated KubeCon + CloudNativeCon channel in our Slack community, or in our dedicated channel in the CNCF Slack workspace.
If you're new to Kubecost, get a head start on the festivities today! Join our Slack community channels and install Kubecost now—it's free and takes just 5 minutes.