Kubecost's improved Advanced Reporting feature has moved from Alpha to Beta! This tool will provide a combined view of your workload costs and your external infrastructure costs like cloud services. These two sectors of information have been respectively available through the Allocations and Assets pages, but now can coexist in a single tailored and customized report. These reports enable a holistic analysis of costs across teams, using familiar Kubernetes concepts.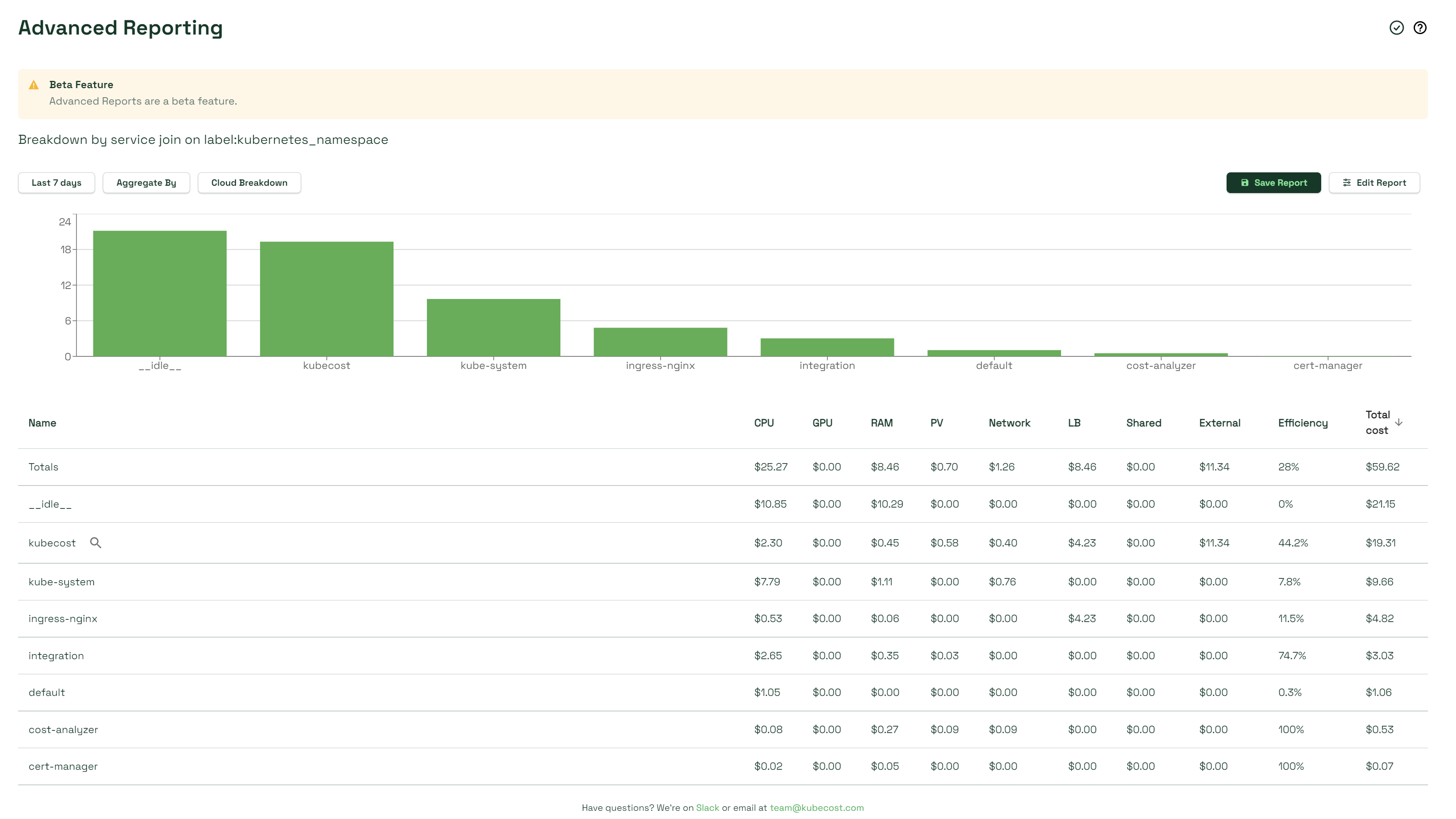 Advanced Reporting will not appear in your left navigation, and can only be accessed through the Reports page, where you will have the option to try out this new beta feature.
The improved Advanced Reporting page will appear similar in design and function to the other cost visualization pages. You will still have the Aggregate By tool which can arrange your costs by one of many different Kubernetes costs (Multi Aggregation is not supported). Additionally, there is a new tool called Cloud Breakdown. This control is unique to Advanced Reporting, and aggregates external costs by Provider, Service (the default), or Account.
Previously, advanced reports did not have API support and could only be saved locally to your browser. Now, advanced reports can be saved to your organization, and shared through URLs, in the same way that Allocation and Asset reports are saved.
At Kubecost, we are always finding more efficient ways of putting your cost data in your hands. We hope this step provides a convenient bridge for overseeing your spending across Kubernetes concepts and external services.